Amenities & Infrastructure
The map below highlights the Amenities & Infrastructure Framework recommendations identified for the Midtown Regional Center Area. Scroll down learn more about the vision for Amenities & Infrastructure in the Plan Area.
To provide specific feedback on the map, please click and drag a box on that location of the map and fill out the comment box. We would love to hear more from you!
You can also visit the bottom of this page to leave additional feedback.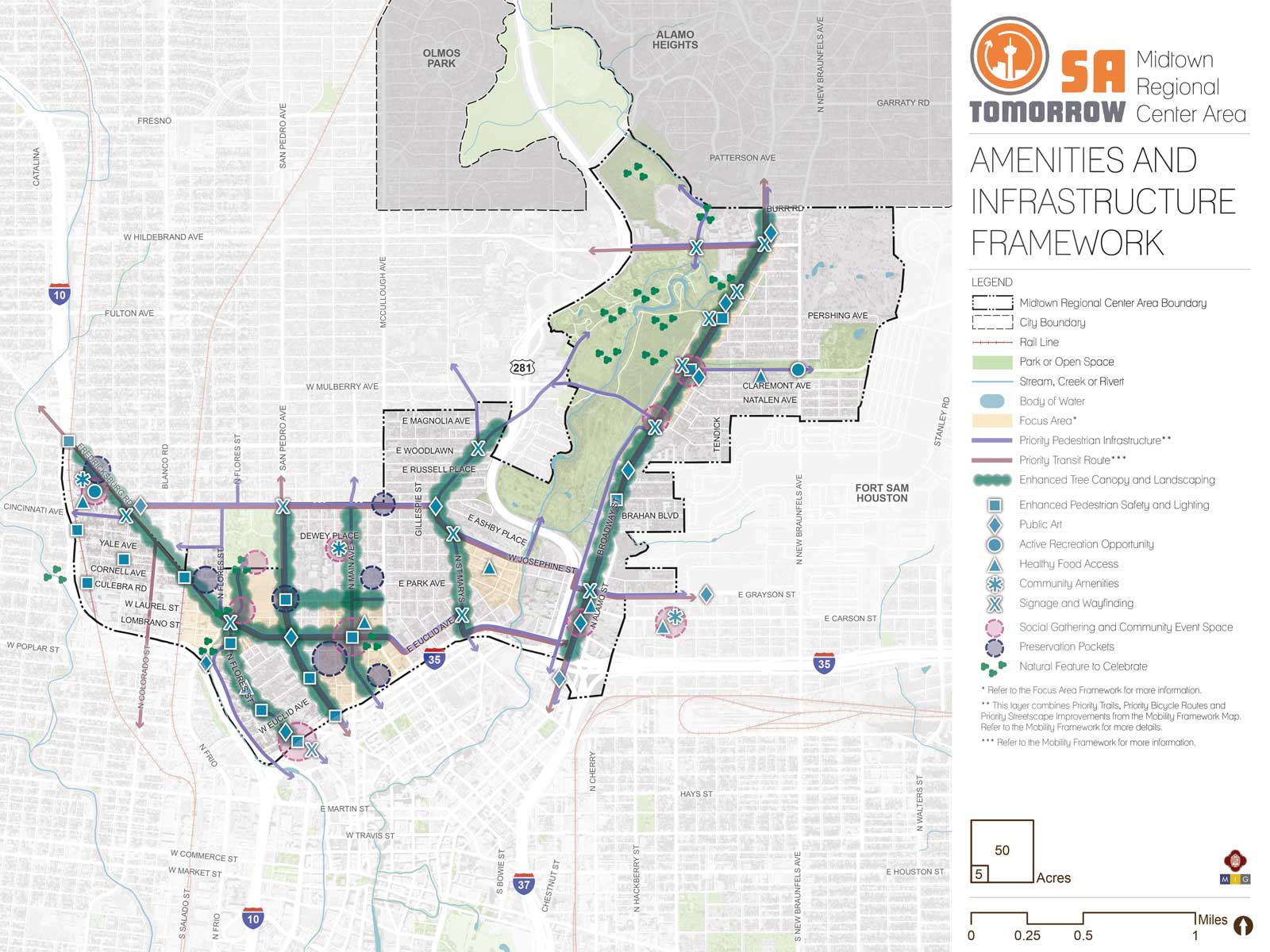 Introduction
In the future, as more people live, work, and play in the Midtown Area, quality of life should improve with better public spaces, better infrastructure, and more opportunities for people to make connections.
On the Broadway Cultural Corridor, at Brackenridge Park, and in Mahncke Park visions for improving infrastructure and amenities have been established by past plans. Here and elsewhere, such as North St. Mary's Street, Fredericksburg Road, and San Pedro Springs Park, 2017 Bond investments will make big leaps toward improving pedestrian streetscape environments and parks.
In the future, more improvements are needed. These will typically coincide with places where many people will most conveniently use them, such as along San Pedro Avenue in the vicinity of Cypress if high quality transit service is established and a transit station is located here. They will also typically coincide with places that will naturally draw people to use them, such as an improved and publicly accessible Catalpa Pershing Channel adjacent to a mix of uses and people using Avenue B. In the Midtown Area, such opportunities are never far, so even those living in the middle of a traditional neighborhood should be able to access them without difficulty. As the Midtown Area's multimodal transportation infrastructure continues improving, opportunity, amenities, and connections will become more in reach.
Recommendation #1:
Construct drainage improvements to reduce flood risk on and around the Broadway Cultural Corridor.
Flood risk is a primary obstacle to achieving the Broadway Cultural Corridor vision. Much of the land adjacent to Broadway, in an arc from Carnahan Street south through Lion's Field is in the 100 year floodplain, posing hazards to life and property, and limiting the potential for redevelopment. Flooding in this area also impacts quality of life for neighborhood residents, as a hazard to some residences, and limiting transportation options during and after some large storm events.
Previous plans such as the MidTown Brackenridge TIRZ Master Plan (2011) identified this flooding issue and potential solutions. Since then, the San Antonio River Authority (SARA) and City of San Antonio have continued evaluating alternative approaches to reducing flood risk on and adjacent to Broadway, eliminated several options that are not feasible, and identified a more promising alternative that involves a combination of grey and green infrastructure.
Although structural flood risk reduction solutions cannot eliminate flood risk, they can substantially reduce it. This project would likely reduce enough flood risk that most areas adjacent to Broadway, between Carnahan Street and Lion's Field would no longer be part of the 100 year floodplain, thereby enabling them to redevelop towards achieving the Broadway Cultural Corridor vision.
The Vision for the Broadway Cultural Corridor draws on a recent history of plan making and public involvement. The recommendations related to Broadway, found in several sections of this plan, are complementary parts that should all be implemented in order to make the others successful.
Recommendation #2:
Restore ecological functions of and improve public access to the Midtown Area's waterways.
The Midtown Area is home to the headwaters of the San Antonio River and San Pedro Springs Creek, priceless elements of our city's landscape and culture. Martinez Creek is within a few blocks of St. Ann's Neighborhood, to the west. San Antonio has demonstrated success in restoring ecology and improving public access to local streams, and there are opportunities to continue building on that success in the Midtown Area.
Restoring stream ecology means more than completing restoration project within and at the river's edge. It also means restoring the function of watersheds (see Amenities and Infrastructure Recommendation #3).
Recommendation #3:
Improve the health and ecological function of the Midtown Area's watersheds by incorporating water features and green infrastructure into new development.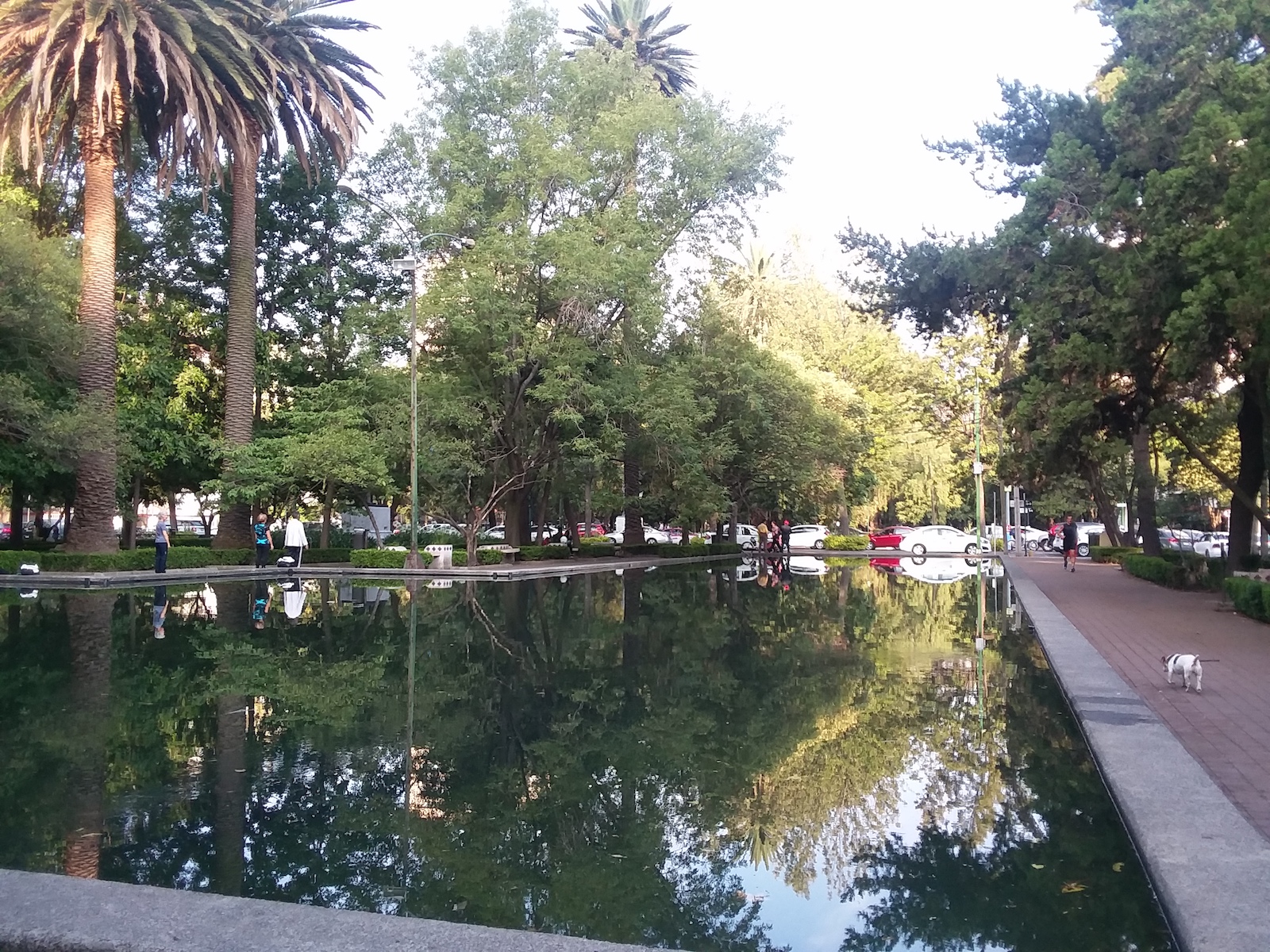 There are opportunities to improve quality of life, connections to nature, and water quality throughout the plan area. Every part of the Midtown Area is part of a watershed, an area that drains rain water to a stream. Accordingly, there are opportunities throughout each watershed to improve the water quality of rain water that flows to streams using visible green infrastructure facilities such as rain gardens, bioswales, infiltration boxes, and street trees. These facilities not only clean and slow down rain water, improving water quality and reducing the cost of traditional drainage pipe infrastructure, they incorporate functional landscaping into the urban environment, and symbolically reaffirm and remind us of the importance of the streams they are serving.
Often, policies and regulations for managing the quantity and quality of stormwater flowing from private properties and streets into streams is focused on preventing ecology, water quality, and flooding from getting worse. Part of improving quality of life in the Midtown Area and areas downstream is to go beyond this basic standard of not letting the environment get worse, and instead set out to make net improvements, incrementally, through the large amount of public and private investment that will occur in the Midtown Area Regional Center.
The MidTown Brackenridge TIRZ Master Plan (2011) included many low impact development (LID) and green infrastructure recommendations that should be implemented. Some are specific to individual locations within the Midtown TIRZ area, such as adding bioswales to Avenue B, however others could be used throughout the Midtown Area. Since adopting the MidTown Brackenridge TIRZ Master Plan, low impact development and green infrastructure have become required in the Midtown Area's River Improvement Overlay (RIO) zoning districts, which includes most of the Broadway Cultural Corridor, and incentivized elsewhere (UDC Section 35-210). However, the Midtown Area's streams are affected by runoff from larger areas, and their water quality can be improved by making green infrastructure a default element of public investments and private development throughout the Midtown Area and other regional centers.
the San Antonio River and San Pedro Springs Creek have water quality problems for fish and wildlife, and water quality that is often not good enough to be safe for people to recreate in. San Antonio River Authority's analyses indicate that Midtown watershed areas that drain directly to the San Antonio River, more so than to San Pedro Springs Creek, should be prioritized (based on cost efficiency ) for implementing green infrastructure to improve water quality.. However, San Antonians swimming the recently opened San Pedro Springs Creek Culture Park exemplify the importance of slowing down, infiltrating, and cleaning stormwater runoff upstream in the Midtown Area in the San Antonio River Watershed and San Pedro Springs Creek Watershed.
Narrowly scoped assessments of green infrastructure's utility could lead one to think that it is more cost effective to simply treat water quality and water quantity issues with traditional out-of-sight, end-of-pipe or downstream grey infrastructure solutions. This perspective makes it hard for any single organization, whether it is a developer, or a City agency, to justify paying for it. However green infrastructure can help the City, and the community, achieve many goals simultaneously, exemplifying efficient and effective investment. The multiple benefits of green infrastructure that should be considered include:

Local economic and business benefits;
Mental and physical health improvements;
Stormwater quality and quantity improvements;
Aquatic and riparian wildlife habitat improvements;
Urban pollinator and native bird and insect habitat;
Reduced urban heat island effect;
Extending the useful life of and conserving capacity in existing grey infrastructure; and
Flood mitigation.

In completing large public projects such as street reconstruction or building new sidewalks, it is tempting to forego added upfront expenses on green infrastructure and trees in order to accomplish a variety of other goals, such as completing more projects in more places with less money. However, as more people come to live and work in regional centers such as the Midtown Area, the importance of quality public places increases. Similarly, to make alternative travel modes viable and desirable, the public realm must feel comfortable for people to walk, bike, scooter, or spend time enjoying. Widespread deployment of visible green infrastructure and trees is a critical part of leveraging growth and development to improve quality of life.
Recommendation #4:
Improve existing parks and create new plazas for gathering and community events.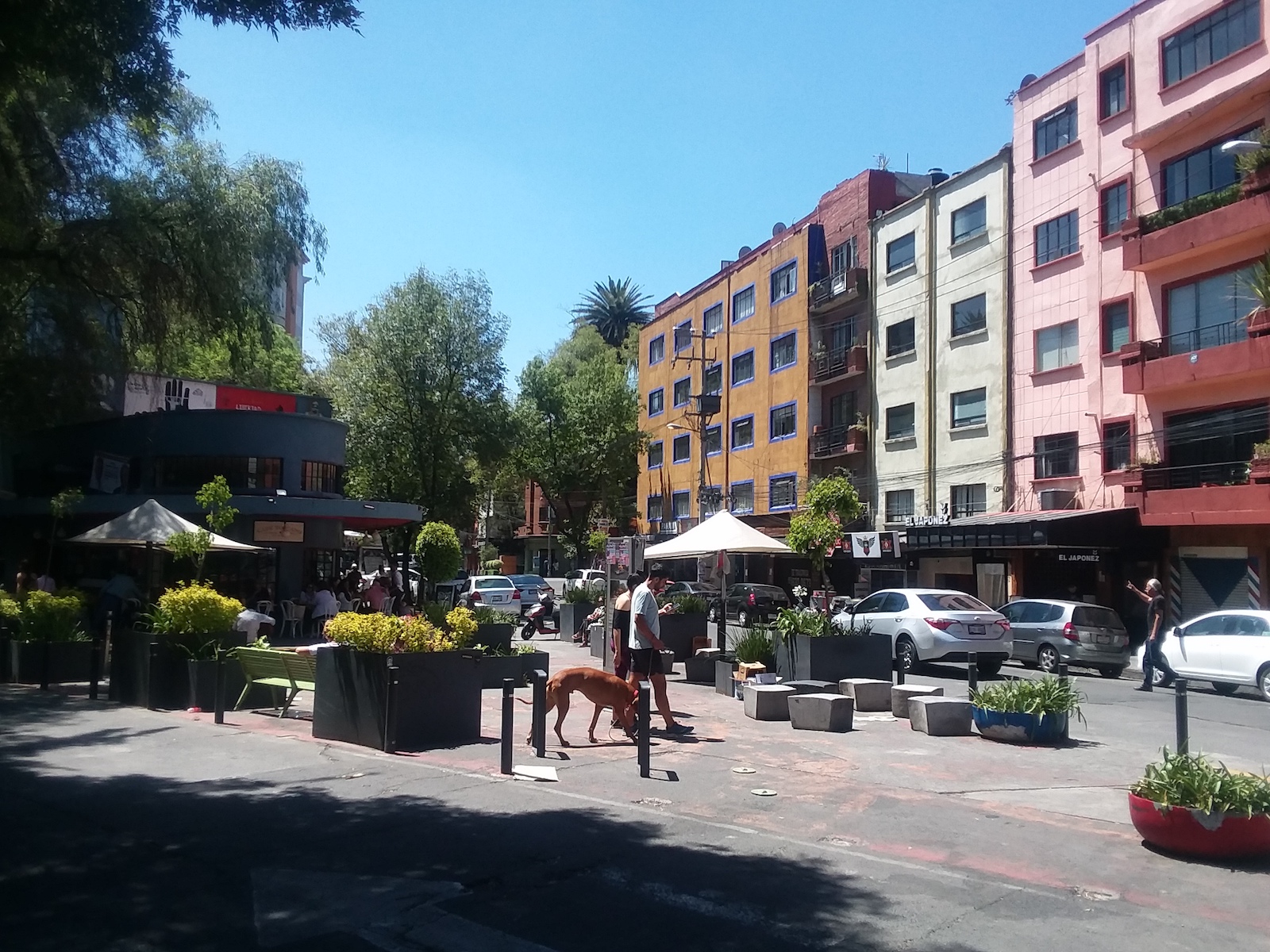 Some of San Antonio's most iconic parks and public spaces are in or next to the Midtown Area, such as San Pedro Springs Park, Brackenridge Park, and the San Antonio River Walk. Midtown Area residents live relatively close to parks, compared with residents in many other parts of the city, and based on other measures such as parks space as a percent of total space, or park space per 1,000 residents, the Midtown Area is either average or better than average compared with other parts of the city. However, as the population grows, improvements will be needed to maintain, or even improve the community's access to parks and public space.
Northern portions of the Tobin Hill neighborhood and most of the Uptown neighborhood were identified by the Trust for Public Land Park Score 2018 as having a "Very High Need" for a park, on a scale of "Very High, High, and Moderate," in a citywide assessment.
The Midtown Area Regional Center planning process indicated the following areas of improvement related to parks and open space in the future:

As the population grows, it will be increasingly important that enjoyable outdoor spaces are available throughout the plan area.
There are opportunities to improve public access and open space surrounding San Antonio River and San Pedro Springs Creek so that more people can enjoy them.
Residents and children in the western portion of the Midtown Area have limited access to an outdoor play space, and experience physical barriers to established parks and open spaces.
Pedestrian connections to existing parks and streams should be improved to make them more accessible.
Recommendation #5:
Include trees and lighting with mixed-use corridor and focus area redevelopment to create comfortable places to walk, explore, and stay.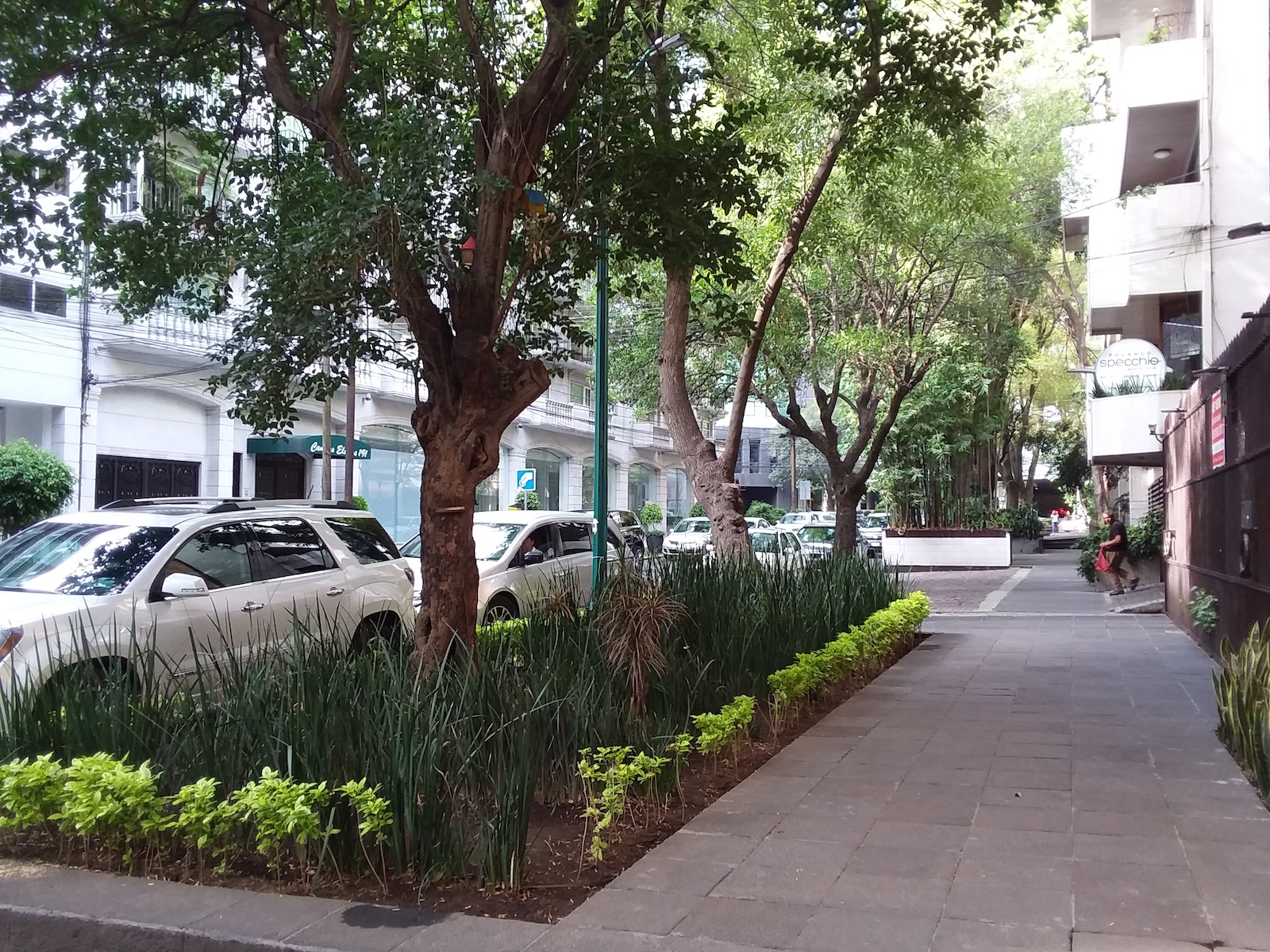 In order for walking to be enjoyable as a viable choice for getting around, connecting to transit service, or parking once and visiting multiple destinations in the same area, there need to be trees shading sidewalks on hot days. A person walking amongst trees and shade will feel several degrees cooler than someone fully exposed to the sun. Because most of the Midtown Area's mixed-use corridors have been built to provide as many lanes as possible for travelling vehicles, and because there is increasing demand for widening sidewalks, adding bicycle lanes, street parking, and other uses in the public right-of-way, accommodating more trees in these highly urban environments is a challenge. However, trees are an important part of the Midtown Area's future. In order for growth and development to improve quality of life in the regional center, trees should be included with new private development and public investments in mixed-use areas.
Maintaining and improving healthy tree canopy throughout the Midtown Area's neighborhood residential areas will contribute to more comfortable walking temperatures in the neighborhoods as well as focus areas and mixed-use corridors. The neighborhood residential areas of Uptown, 5 Points, and Tobin Hill south of Ashby Place have relatively less tree canopy than other Midtown Area neighborhood residential areas east of Broadway, with abundant opportunities for more trees to be planted in planting strips between the streets and sidewalks. Because the Midtown Area's residential neighborhoods will experience relative stability in the future, trees planted now should be able to grow and provide community benefits for several decades.
Street lighting is important in focus areas and mixed-use corridors for the same reasons that it is valued in some neighborhood areas, primarily to make people feel safe, secure, and visible at night. However, street lighting in focus areas and mixed-use corridors can also contribute to the unique character of each area with decorative light fixtures/poles, and can serve to highlight that a certain set of street segments or a mixed-use intersection node is special, with extra lighting that is intentionally designed to complement the character of the place and encourage night time use.
Recommendation #6:
Use Public Art that reflects local culture and landscape to create unifying identities for unique places in the Midtown Area.
The San Antonio Department of Arts and Culture works with communities and artists to strategically plan and implement public art projects. The Amenities and Infrastructure improvements Framework Map identifies locations where, in the future, more people will probably congregate or pass through on foot, indicating opportunities to tell stories about the local landscape, culture, and values through public art.
Given the Midtown Area's large population of Mexican Americans, Mexican American culture should be reflected in the Midtown Area's public art.
Recommendation #7:
Offer more convenient choices to residents who want healthy food.
The Midtown Area Regional Center already has some healthy food options. For example, there is a community garden in Mahncke Park, a grocery store with a produce section in 5 Points, a weekly farmers market at Pearl, and a variety of restaurants with healthy food options. However most people travel to supermarkets in other areas, and improving healthy food access was raised repeatedly in public engagement. As the Midtown Area's population grows, there will be opportunities to improve healthy food access. A larger population will be able to support more community gardens, more frequent farmers markets, and at least an additional grocery store. For example, nationally there are about 8,800 people for every supermarket in the United States. The Midtown Area's population is expected to grow by at least this amount in the next twenty years.
Recommendation #8:
Offer a diverse and high quality range of education choices for families and adults.
University of the Incarnate Word, San Antonio College, and the Culinary Institute of America are all part of the Midtown Area Regional Center and Trinity University is very close by. Innovative public schools with award winning teachers offer special programs in language emersion, arts, social and emotional learning, after school clubs, and advanced placement early college coursework. The Midtown Area's housing stock, public spaces, and transportation system should encourage families and students to live in the area and utilize its schools.
Recommendation #9:
Parking should be shared amongst users with complementary schedules, not publicly subsidized, and adaptable to new uses as parking demand changes.
Parking facilities for cars are an important complement to the Midtown Area's mixed-use corridors and amenities, ensuring convenient access and relieving neighborhood impacts. However parking is so costly and takes up so much space that it can undermine many other community goals such as housing affordability, walkability, and environmental sustainability. As San Antonio improves its multimodal transportation system, and new transportation technologies and transportation preferences evolve, publicly funded parking projects should be approached with both openness and caution.
Parks, Trails and Open Space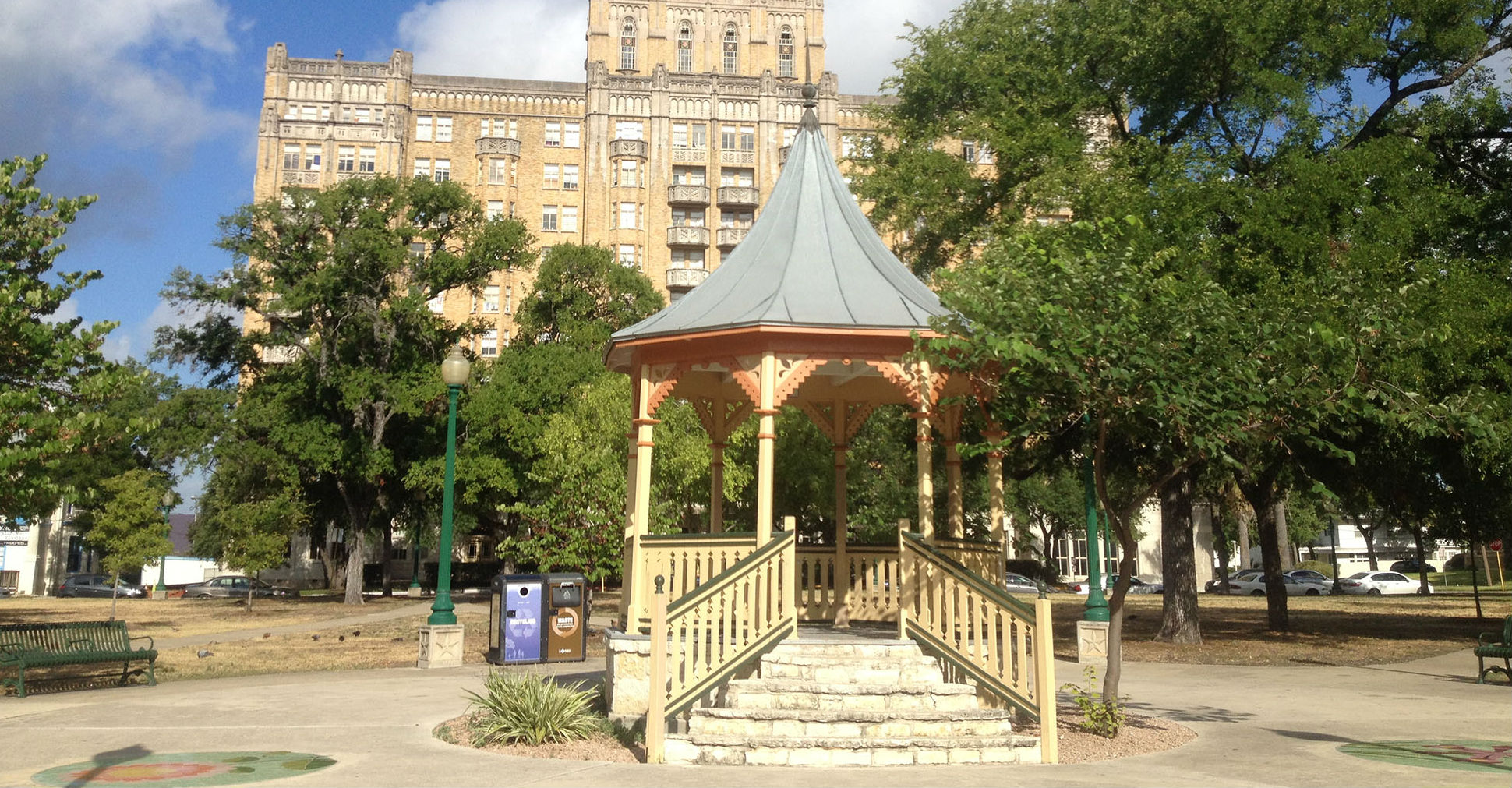 Parks, trails, and open spaces are fundamental building blocks to quality of life in the Midtown Area. They serve multiple purposes simultaneously for social gathering, exercise, leisure, education, flood risk mitigation, clean air and water, civic engagement, and more. Their importance increases with growth in the built environment and the resident and workforce populations. In the Midtown Area Regional Center, parks, trails and open space improvements should primarily improve access and experience with water, create urban plazas in high growth areas, and incrementally improve existing parks and open spaces where needed.
Arts and Cultural Amenities
Arts and Cultural Amenities are central to the Midtown Area now, and will be increasingly important in the future. Art and culture takes many forms, from culinary experimentation and world class museums, to live music, small non-profit theatres, murals and more. These existing arts and cultural assets should remain and serve as anchors, inspiration, and sources of energy for the continuing maintenance and evolution of culture in the Midtown Area.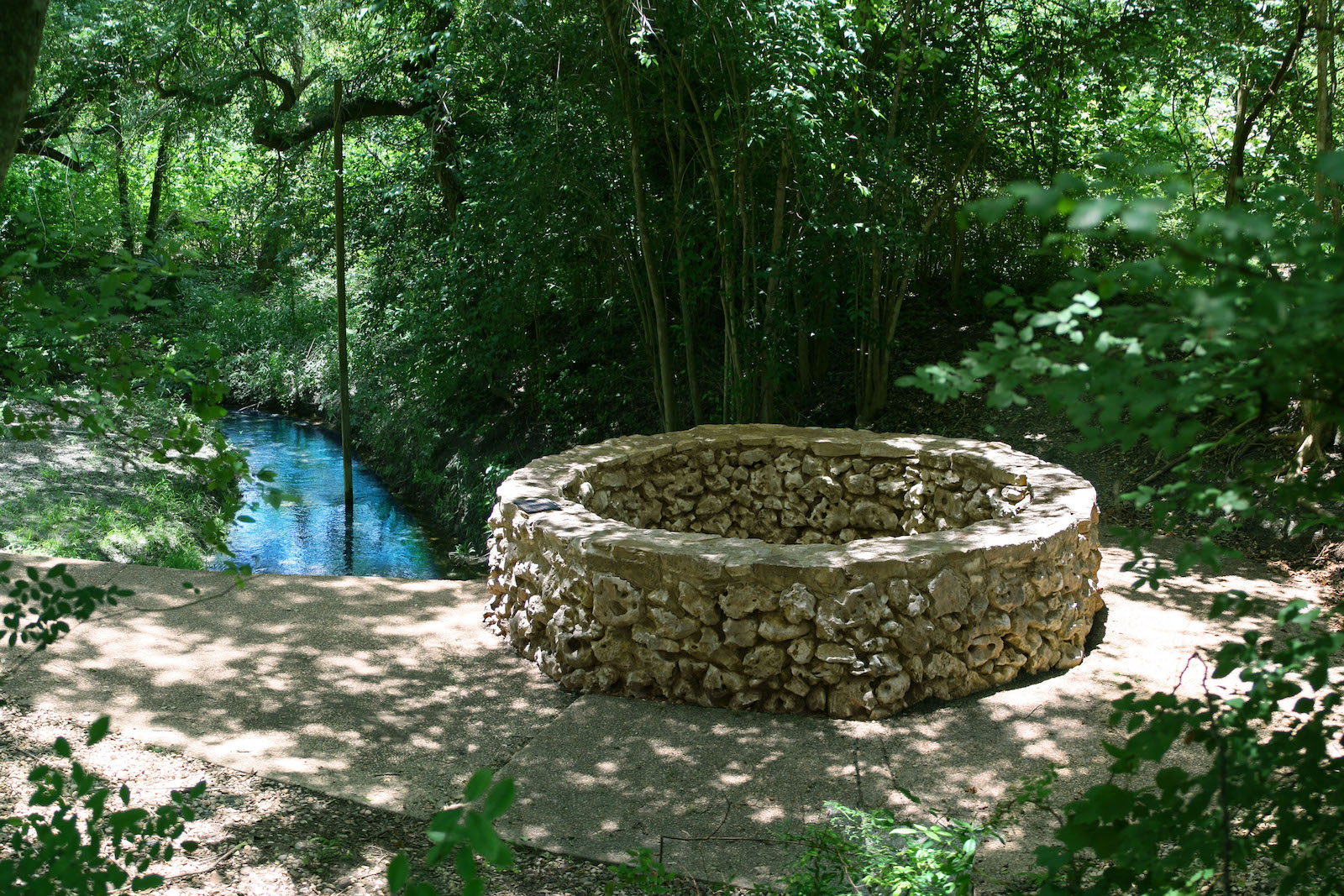 Community Amenities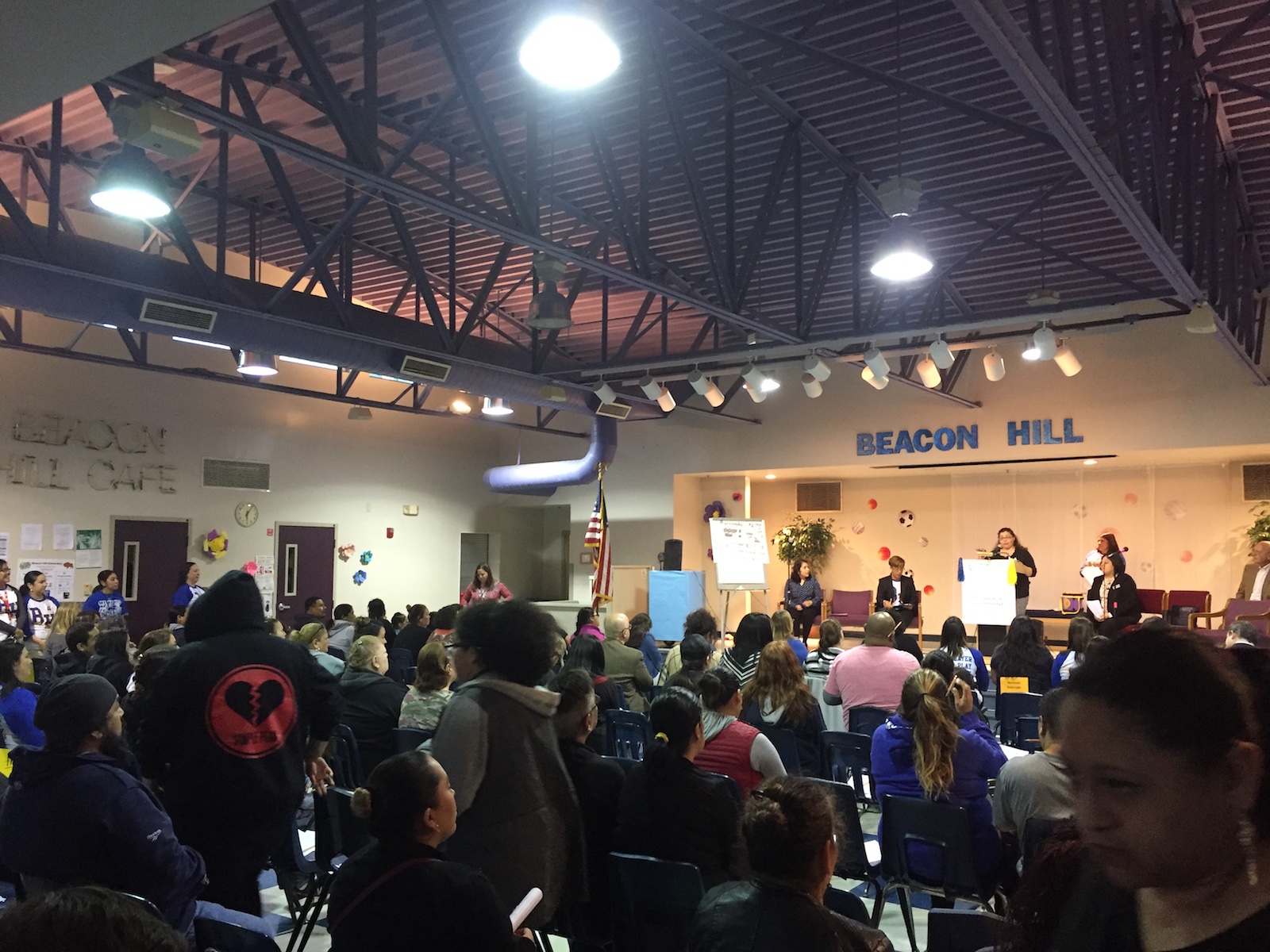 Community amenities such as schools, colleges, libraries, and community or senior centers are important places for social gathering, learning, and civic engagement. The work of building and maintaining community often occurs in these places. As the Midtown Area's population grows, there will likely need to be some corresponding proliferation of these places.
Green Infrastructure and Low Impact Development
As the Midtown Area Regional Center accommodates more people and buildings, the importance of parks, plazas, and trails will grow. However, throughout the Midtown Area, there are opportunities to incorporate more nature for people to experience without having to visit a park or trail. Street and sidewalk areas represent an opportunity to use space for more than just transportation. They are places that can accommodate trees, landscaped areas to soak rain water into the ground, and stormwater detention basins that include plants and sculpture. Green infrastructure and low impact development should be incorporated into the Midtown Area landscape at multiple scales, including individual site developments, along multiple street segments as part of street reconstructions, or through coordinated investments throughout a neighborhood or district. Examples of green infrastructure and low impact design tools that may be used in the Midtown Area include those listed below.
Alternative street designs (Narrower Street Widths, Shorter Setbacks and "Green Streets")
Street trees
Bioswales and vegetated swales
Rain gardens
Bioretention curb extensions and sidewalk planters
Permeable pavement
Bioretention cells
Water quality swales
Grassed infiltration areas
Interrupted runoff flow paths
Sidewalk trees and tree boxes
The San Antonio River Basin Low Impact Development (LID) Technical Guidance Manual, already adopted into some elements of the City's Unified Development Code, provides technical guidance for improving ecological functions using LID techniques, considering unique environmental conditions of the San Antonio region. The NACTO Urban Street Stormwater Guide. provides guidance and examples of green infrastructure incorporated into streets.